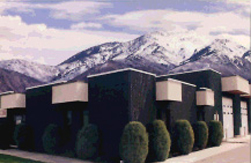 SPI/Semicon was formed in 1970 for the purpose of supplying products to the Semiconductor Industry.
We manufacture products for the semiconductor front-end (wafer fabrication) and back-end (finished devices). Our products are used to protect wafer and device damage during handling, testing, and shipping. We design and produce products to our specifications at manufacturing sites in Utah and Philippines. We utilize plastic injection molding, extrusion and vacuum-forming for manufacturing our products.
SPI/Semicon products are used to protect wafers and devices from damage during handling, testing and shipping, often from the US to many other countries. We design and produce products to our specifications and then warehouse the products for prompt customer delivery. We utilize many methods of manufacturing, such as extrusion, vacuum forming, injection molding and die cutting. We are proud of our unique designs and history of quality products.
On April 1, 1990, SPI/Semicon opened a new plant in Ogden, Utah. The factory is a equipped with the latest designs for producing shipping tubes for I.C.'s, with in-line printing and bow control. The factory also has injection molding presses, vacuum forming equipment and operates die cutting presses to produce custom parts and other company products, and utilizes computer assisted quality control.
SPI/Semicon prides itself on a philosophy of customer service. We listen to our customers' problem , react by offering our appropriate existing products or creative new solutions. We endeavor to provide our customers with prompt, courteous service and quality products and fair prices.
Corporate Headquarters
2670 South Commerce Way
Ogden, UT 84401
Tel: 801.399.5723
Fax: 801.393.7559
Toll Free: 1.888.295.5906
Quick Navigation